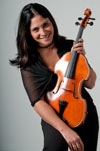 Adriana Linares
Adriana Linares, violist, is one of today's most talented young Latin American artists. Her recordings have been broadcasted on Public Radio in the US and abroad. Ms. Linares was the first prize winner in the Latin American Music Competition in Indiana University, the Kuttner Quartet Competition and the Solo Viola Competition at Indiana University. She also received the Annual Musician Award from the Bloomington Camerata, and was a recipient of the Starling and Barbera Music Foundation Scholarship. She has been feature soloist with Arcos Juveniles de Caracas Orchestra, Virtuosi de Caracas, Middletown Symphony, the Illinois Philharmonic Orchestra and the Philadelphia Virtuosi Chamber Orchestra. Ms. Linares is the founder violist of the Dali String Quartet. She regularly performs with the SATORI Chamber Players, the Harrisburg Symphony Orchestra, and the Philadelphia Virtuosi Chamber Orchestra. Ms. Linares holds a Master's Degree from Temple University, where she studied with Curtis Director violist Roberto Diaz, and a Bachelor's Degree from Indiana University where she studied with distinguished violist Atar Arad. More, visit: www.adrianalinaresmusic.com

Angelo Dias
Angelo Dias, baritone, has developed a strong professional background in the field of vocal music throughout his career as singer, conductor and teacher. His solo repertoire includes opera, chamber music and Brazilian artistic song. As a conductor, he has worked professionally in front of diverse choirs and orchestras, bringing along a treasure trove of experience in the area. His devotion and participation in voice and conducting events around the country has created an environment of open sharing of musical experiences in the Brazilian music community. Angelo has a bachelor's degree from the Goiás Federal University, a master's degree in Choral Music and Choral Conducting from the University of Wyoming, and a PhD in Voice and Choral Conducting from the University of Oregon. He is currently a professor at the School of Music and Performing Arts at the Goiás Federal University.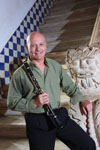 Carlos Rieiro
Carlos Rieiro, clarinetist, in 1978 was a founder of the Paraíba Federal University Music Department. Fellow of the Bariloche Foundation in Argentina, he won the Young Soloists Competition organized by Argentine National Radio, the Bariloche Foundation and the Argentine Department of National Culture. He has been invited as guest professor to major international festivals, among them the Campos do Jordão Winter Festival, the Londrina Music Festival, the Gramado Festival, the Belém Festival, the Tatuí Conservatory, and events in Fortaleza and Itú. He participated as a soloist, recitalist and member of chamber music groups of important projects with FUNARTE (National Foundation of the Arts), MINC (Ministry of Culture), the Foreign Ministry, SESC (the national non-profit Commerce Social Service), Banco Sulamérica and Banco do Brasil. He has performed as soloist with the Youth Orchestra of Radio Nacional (Argentina), the Paraíba Symphony Orchestra, the Recife Symphony Orchestra, the Federal University of Paraíba's Chamber Orchestra, Orchestra Virtuosi, the Paraíba Symphony Orchestra's Youth Chamber Orchestra, the João Pessoa Chamber Orchestra and the Avellaneda Chamber Orchestra. By invitation, he has been the first clarinet soloist of the Paraíba Symphony Orchestra.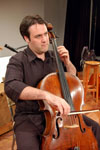 David Gardner
David Gardner, violoncellist, studied violoncello with Maude Tortelier, Richard Markson, Lowri Blake and David Fletcher. He graduated from Trinity College of Music. He furthered his studies in Holland with Jeroen den Herder before continuing his career in Europe, founding The Britton String Quintet and playing with orchestras including The Royal Philharmonic Orchestra, The Welsh National Opera, The Hálle Orchestra and The BBC Philharmonic. He has performed as both soloist and chamber musician at venues across Europe including The Royal Festival Hall and The Wigmore Hall. In 2005, he was invited to help in the construction of The State Orchestra of Mato Grosso with whom he has performed more than four hundred concerts in twenty- two States. David is also an active teacher and is the Director of the "Amazon Riffs" project launched in the U.K in 2006 allowing Brazilian musicians to join with British musicians in collaborative educational workshops. In 2009, David holds the position of Co-Principal Cellist of The National Theatre Orchestra and resides in Goiania. Future engagements include recitals in Manchester, London, and Rio de Janeiro as well as an orchestral tour to Italy in January.

Heinz Karl Schwebel
Heinz Karl Schwebel, trumpeter, is current Director of the Music School at the Federal University of Bahia (UFBA) and is first trumpet of the Bahia Symphony Orchestra. He studied with his father, Horst Schwebel of the Federal University of Bahia, and later at the Hochschule für Musik in Karlsruhe, Germany, the New England Conservatory of Music in Boston and at the Catholic University of America, Washington D.C. He has performed as first trumpet under the leadership of maestros Zubin Metha, Gunther Schuller, Aldo Cecatto, Marek Janovský, Stanislav Scrowaczevsky, Eleazar de Carvalho, Ira Levin, Isaac Karabtchevsky, among others. Heinz has done orchestral interpretations of concertos of Haydn, Hummel, Neruda, Vivaldi, Handel, Tartinni, Arutunian, Alfredo Dias, Ewazen and Guerra Vicente. Heinz Schwebel has served as soloist and/or visiting professor in several Brazilian states and abroad, participating in major festivals. In 2003, he released his first solo CD (Polychrome: Modern Music for Trumpet).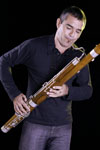 Heleno Feitosa Costa Filho
Heleno Feitosa Costa Filho, bassoonist and saxophonist, has a bachelor's degree in saxophone and basson from the Federal University of Paraíba. He was guided by teachers Egon Hidalgo Figueroa and Joseph of Arimatéia Formiga Veríssimo. Heleno has been invited to perform as an artist and professor of bassoon and saxophone at major festivals and as participant soloist and instrumentalist for music ensembles and chamber orchestras in concerts. He has performed in shows and recordings, accompanying nationally and internationally renowned artists, in classical presentations as well as popular and commercial music. He is a founding member of JPSax and of the Caninga Trio. With them he has recorded several CDs. He released his first solo CD in 2005 (Costinha), which includes works by himself and by other Paraiban composers. Heleno was tenured professor of bassoon and saxophone of the Federal University of Rio Grande do Norte from 2004 to 2008. He is currently a full professor of bassoon and saxophone at the Federal University of Paraíba, with the Paraíba Bassoon Wind Quintet and is bassoon soloist with the Paraíba Symphony Orchestra.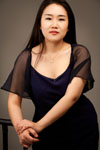 Hye Youn Park
Hye Youn Park, pianist, was born in Seoul and studied under Prof. Young-Ho Kim, Miae Park, Hee-Young Song, Patrick O'Byrne, Jochen Köhler, Leonel Morales, Marco Antonio de Almeida, Nelson Delle-Vigne, Philippe Entroment and Elgin Roth in Korea and Germany. She got several prizes at the Mauro Paolo Monopoli in Italy and Ferrol in Spain. She also was the winner of the 2010 Concurso 'Antón García Abril' (Teruel, Spain). She has played in various international concerts. Recently she has performed with Florida Palm Beach Symphony Orchestra under the direction of Ramón Tebar and was invited by Festival Musical de Santo Domingo in Dominica Republic. She is a member of an international chamber music ensemble and 'Trio Viorel' in Berlin. She is actively involved as a Jury of international piano competition and as a professor at numerous festivals. Since 2007, she has taught her own class at the Institute for Music of Martin-Luther-University Halle-Wittenberg in Germany.

José Henrique Martins
José Henrique Martins, pianist, received artistic guidance from Henrietta Garcez Duarte, José Alberto Kaplan, Cristina Capparelli, Anthony di Bonaventura and Maria Clodes Jaguaribe, at the Paraná School of Music and Fine Arts, the Federal University of Paraíba and Boston University. He has played in diverse Brazilian cities as well as abroad, alongside musicians such as Radegundis Feitosa, Nailson Simões, Charles Schlueter, Radegundis Tavares, Bartolomeij Nizziol, Guillaume Tardif, Bernard Zinck, Felipe Aquino and Timothy Deighton. He has played as orchestral soloist under the batons of Gustavo de Paco de Gea, Elena Herrera, Marcos Arakaki and Lutero Rodrigues. José Henrique researches the works of composers born or settled in Paraíba, and has participated in the recording of several albums. He is preparing to record a solo CD with pieces by composers connected with the Musical Composition Laboratory (COMPOMUS) UFPB, whose works are being written especially for the project. He is currently professor of piano for undergraduate and graduate level courses at UFPB.

Jean Márcio Souza
Jean Márcio Souza, trombonist and tube player, began his studies in music in 1992. Two years later, he entered in the class of professor Radegundis Feitosa that was his mentor and advisor during his undergraduate and graduate classes. In his childhood and youth, he performed with different orchestras among them the Children's Orchestra of the Music Department (Paraíba Federal University) and the Paraíba Youth Symphony Orchestra. He was professor at Antenor Navarro School of Music and the Paraíba Federal Institute of Technology. He is member of the Brazilian National Association of Trombonists. Jean Souza has appeared in different festivals in Brazil and abroad, among them the Meeting of the Geminate Cities (Ovar, Portugal), the Latin American Festival of Trombones, the National Festival of Chamber Music, the National Festival of Arts (FENART), the Eleazar de Carvalho Festival, and the North/Northeast Competition of Chamber Music. He is currently professor at Federal University of Campina Grande, where he teaches trombone, tube and bombardine. He is also responsible for the Trombone Choir and the Campina Jazz Band.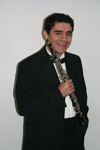 José Medeiros
José Medeiros, oboist, studied with Professor Carlos Roberto di Leo, at the Federal University of Paraíba. There he received a bachelor's degree in music. He was principal oboe for the Paraíba State Symphonic Orchestra, the Recife Orchestra, the Theatro da Paz and the Philharmonic Orchestra of the North-Northeast. He has appeared in several festivals in Brazil and abroad, the Eleazar de Carvalho Festival, the Londrina Winter Festival, the Sete Artes de Palmas Festival, the International Chamber Music Festival of Para, the International Summer Festival in Brasília and the Festival Artes de Tunja Festival (Colombia). José also taught oboe at the Federal University of Amazonas, at the University of Brasília (UnB) and the Carlos Gomes Conservatory of Belem do Pará. He has played with a number of well-known Brazilian music instrumentalists and has also appeared as soloist with various orchestras. He is currently first oboe of the Symphony Orchestra at the Claudio Santoro National Theater in Brasília, a professor of oboe for the undergraduate music program at Pará State University and member of the Brasília Wind Quintet. In January of this year, at the 33rd International Summer Festival of Brasilia, he released his solo CD (Oboé do Brasil).

Katie Kresek
Katie KresekKatie Kresek, violinist and violist, has given recitals at Carnegie Hall, the National Arts Club, Caramoor Center for Music and the Arts, Merkin Hall and the New York Public Library. She has appeared with the Westchester Philharmonic, the Harrisburg, Albany, and Princeton Symphony Orchestras, and The American Composers Orchestra. Ms. Kresek is a member of Hector del Curto's Eternal Tango Orchestra, lead violinist of the jazz-rock fusion group Sketchy Black Dog, and collaborates frequently with singer/ songwriter Colin McGrath. She has performed with Beyonce, Alicia Keys, Shakira, Enya, Josh Groban, and Susan Boyle. She has also performed on The Today Show, The Late Show with David Letterman, and the 51st Annual Grammy Awards. Ms. Kresek has recorded soundtracks for Music and Lyrics, The Last New Yorker, and other films. Ms. Kresek has studied violin with Daniel Phillips, Laurie Smukler, Lucie Robert, Elmar Oliviera, Felix Galimir and Donald Weilerstein and holds a masters degree from The Mannes College of Music. She plays on a violin made in 1748 in Florence, Italy by Lorenzo and Tomaso Carcassi and has recorded on the Naxos, Virgin, Sony, and New World Records labels. More, visit: http://www.katiekresek.com/

Kenneth Fulton
Kenneth Fulton is the Earleene Sanders Alumni Professor of Choral Studies and Chair of the Division of Ensembles and Conducting in the College of Music and Dramatic Arts at Louisiana State University where he conducts the LSU A Cappella Choir and guides the graduate degrees in choral conducting. He has been named as one of LSU's Distinguished Professors and a Distinguished Choirmaster by the Texas Choral Directors Association. He was Chorusmaster for the Baton Rouge Symphony Chorus as well as Artistic Director/Conductor for the Linz International Choral Festival in Linz, Austria. Dr. Fulton has conducted performances at the Carnegie Hall, the Kennedy Center in Washington, D.C., the Disney Concert Hall in Los Angeles, the Mozarteum, and the Brucknerhaus in Austria. Prominent performances by his choirs include appearances for the national and divisional ACDA Conventions as well as performances for national meetings of the College Music Society and the American Musicological Society. Dr. Fulton has conducted invitational clinics consisting of all-state and Honor Festival choruses, master classes in conducting, and conductor/teacher workshops in forty-one different states and in Europe.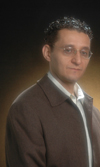 Lemuel Guerra
Lemuel Guerra, tenor and conductor, studied with Dr. Fred Spann (USA), Dr. Donald Guedes (Brazil), Dr. Robert Gaddis (USA) and Dr. Alcingstone Cunha (Brazil). He studied voice with Mary Lois Sommers and Paul Charlton, Henrique Lins, Martha Herr, Randall Bradley (USA) and Kathryn Zerk (UK). He is tenor soloist in the Mozart Requiem and Krönungs-Messe, Beethoven's 9th Symphony under conductor Elena Herrera's baton, Schubert's Mass in G major under maestro Vladimir Silva's baton, Handel's Messiah under conductor Randall Bradley's baton, Pitombeira's Credo and Williams' Serenade to Music under the baton of conductor Gary Packwood. In addition to teaching undergraduate and graduate students in the Social Sciences' Academic Unit at the Federal University of Campina Grande, Lemuel teaches courses in music at the State University of Paraiba (UEPB) Extension and is the conductor of the Singing Choir at Federal University of Campina Grande (UFCG).

Manuel Matarrita
Manuel MatarritaManuel Matarrita, pianist, is currently one of the most active pianists in his country as a soloist, collaborative artist and teacher, and has also appeared, both as a soloist and as an accompanist, in international venues in Nicaragua, El Salvador, Cuba, Colombia, Perú and the United States. In 2010 he performed the world premiere of Jerry Sieg´s "Toccata for piano and string orchestra". Since 2006, Matarrita is the official pianist of the "International Voice Competition Ciudad de Trujillo", which takes place annually in Perú. Manuel Matarrita holds a Bachelor of Music and a Licenciatura in Piano from the University of Costa Rica, a Master of Music from the University of New Orleans and a Doctorate in Musical Arts from Louisiana State University. Among his teachers are Higinio Fernández, María Clara Cullell, Mary Ann Bulla, and Constance K. Carroll. He is currently a Professor of Music at the University of Costa Rica School of Musical Arts, where he also serves as Associate Chair. More, visit http://www.manuelmatarrita.com/

Marília Álvares
Marília Álvares, soprano, holds numerous national competition awards (São Paulo, 1989; Brasilia, 1994; and Ouro Preto; 1995). She is currently a recitalist and performer. Her repertoire includes mostly chamber music and Brazilian artistic song. She has participated in several CDs, for example, "Canções Alemãs e Brasileiras", "Música Sacra Brasileira", "Cantorias de Natal", "Lento Acalanto" as well as the solo album "Canta Minha Alma", an album of sacred music. As professor, she has been invited to give master classes in her own state of Goiás, Araçatuba (São Paulo), Londrina (Paraná), Recife (Pernambuco), Maceió (Alagoas) and São Luís (Maranhão). Professor of the School of Music and Performing Arts at Goiás Federal University, she lectures on choral, diction and phonetics and chamber music. She is a member of the Teacher Evaluation Committee, the Research Committee and is faculty in the Graduate Program at that same institution.

Mario Ulloa
Mario Ulloa, guitarist, is a graduate of the Escuela de Artes Musicales la Universidad Costa Rica, in San Jose. He received the highest degree of achievement given by the Musikhochschule in Köln (Konzertexamen - Concertist Diploma), in Germany, under the tutelage of Maestro Eliot Fisk. He studied baroque music with the Konrad Junghännel at that same school. While still with Fisk he also conducted studies at the Mozarteum, in Salzburg, Austria. He obtained a Doctorate of Music from the Federal University of Bahia School of Music. He has performed in such countries as England, Germany, Austria, Netherlands, Norway, France, Belgium, Canada, the United States, Mexico, Panama, Costa Rica, Ecuador, Argentina, Paraguay and all of the principal Brazilian capitals. He currently teaches guitar in the undergraduate program at the Federal University of Bahia Department of Music. Ulloa is also faculty at UFBA's Graduate School of Music and often gives master classes at other universities and national/international institutions.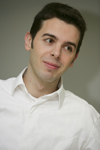 Mauro Bertoli
Mauro Bertoli, pianist, born in Italy, winner of many International Piano Competitions, has established himself on the international stage and has been praised by the press for his formidable technique and his exceptional sensitivity (from Toronto Star "....dazzled by (the) up-and-coming pianist ...with absolutely flawless technique and deep musicality... Here is a newcomer to watch out for"). He has performed for important Festivals and in major concert halls throughout Europe, North America, Israel and China. His recordings have been broadcast on CBC Radio, Radio Classica Bresciana, Radio Classica Milano among others. He won the "Giuseppe Sinopoli Award 2006", the prestigious Italian prize awarded personally by Giorgio Napolitano, the President of the Italian Republic. Mauro is an Associate Performance Faculty Member (piano), Department of Music, at Carleton University in Ottawa. More, visit: http://maurobertoli.com/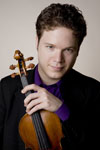 Netanel Draiblate
Netanel DraiblateNetanel Draiblate, violinist, studied with Pamela Frank, Vali Blutner, Hagai Shaham, Shmuel Ashkenasi and David Salness. He has played with different orchestras, including the West-Eastern Divan Orchestra and the Tel-Aviv Soloists. His musical activities have been intense and he has appeared in the US, Israel, Argentine, Spain, Swiss, Sweden, Norway, France, Belgium, Germany and Italy. He has performed with very important names of the international music such as Daniel Stabrawa, former Concertmaster of the Berlin Philharmonic in a chamber concert. In 2003, Netanel collaborated with such luminaries as Pinchas Zukerman, Yo-Yo Ma, Itzhak Perlman, Jaime Laredo and Lin Cho Liang in a gala concert at Carnegie Hall. Netanel Driablate has won different international awards. Netanel is the first violinist to be supported by the Ilona Feher Foundation, and performed in the Foundation's concerts, among them, a Gala concert in Carnegie Hall in April, 2008. He has received annual scholarships since 1990 from the America-Israel Cultural Foundation as well as scholarships from the Ronen Foundation, the Barenboim-Said Foundation, the Buchman Haiman Foundation and the Peabody Institute. More, visit: http://www.netaneldraiblate.com/

Renan Rezende
Renan Rezende, flutist, received a Bachelor's degree in Flute from the Federal University of Paraíba under the guidance of teachers José Augusto Maropo and Gustavo Paco de Gea. He was a music professor for the city of João Pessoa between 2008 and 2009. He worked as a soloist in Paraíba Youth Symphony Orchestra, in Camerata Extravaganza and also in the João Pessoa Municipal Chamber Orchestra, where he is currently the flute soloist. He was flautist and piccoloist for the Paraíba State Symphonic Orchestra for the 2008 to 2010 seasons. He is very active with artists from the state of Paraíba, also recording and performing in the larger music centers throughout Brazil. In 2008, he was awarded by Project Pixinguinha for work with Chorisso, a choro group (popular Brazilian music style) that recorded a CD with previously unrecorded compositions by composers from Paraíba. By invitation of SESC (the national nonprofit Commerce Social Service), he participated in the 2010 edition of the SOUND BRAZIL project with the Latin American Quintet Woodwind. Presentations were made in over 85 cities throughout Brazil.

Radegundis Tavares
Radegundis Tavares, horn player, holds a BA from the Federal University of Paraíba, where he received guidance from Professor Cisneros de Andrade. He began his studies in an extension course of the Department of Music there. At fifteen years of age he won honorable mention in the sixth Weril Award in a debut as a soloist at the São Paulo Municipal Theater. Since then he has performed as a soloist, chamber musician and orchestral musician in major music venues in Brazil. In 2009 he recorded and released the CD "Universal" with pianist José Henrique Martins. He is faculty professor of horn at the Federal University of Rio Grande do Norte as well as guest first horn for the Paraiba Symphony Orchestra. More, visite http://www.radegundistavares.com/

Sandoval Moreno
Sandoval Moreno, trombonist, began his music studies in band at the Diocesan High School Dom João da Mata in Itaporanga-PB, his hometown. His instruction came from Professor Severino Ferreira. He holds a BA in Music from the Federal University of Paraíba (UFPB), instructed by teachers Carlos Moreira and Jaques Gesten. In 1986 he began teaching trombone and band in the Music Department of UFPB. He founded the José Siqueira Symphonic Band at UFPB and the Paraiban Trombone Quartet. He played in the Paraíba Symphony Orchestra, the Rio Grande do Norte Symphony Orchestra and the Bahia Symphony Orchestra. He has performed at festivals in Brazil and abroad as a Weril Artist with the Paraiba Trombone Quartet and Brazilian Trombone Ensemble. As a professor of trombone and musical conductor he has taught courses in music festivals in the state of Ceara, Rio Grande do Norte, Pernambuco, Paraíba, Espírito Santo and in gatherings of Brazilian trombone players.

Thibault Delor
Thibault Delor, bass player, began his studies with André Marillier. He graduated from the Conservatoire Superieur de Musique de Paris with international concert performer Jean-Marc Rollez. He performed at the Paris Opera House and toured with the L'Orchestre de Contrebasses and the Parisian Bass Sextet. In France, Thibault participated in the recording of the complete works for strings by Jean Françaix with the Stringed Chamber Orchestra. Living in Brazil since 1997, he released the CD "No Tom da História", with his own arrangements on the works of Tom Jobim. From 2000 to 2002, he was first bass for the São Paulo Radio-TV Cultura Symphony Orchestra. Thibault was also first bass of the Campinas Symphony Orchestra from 2002 to 2005. Professor Delor teaches at Universidade de São Paulo in Ribeirão Preto. He is also professor and guest artist in different festivals around Brazil, such as Campos, Olinda, Gramado, and Uberlândia.

Vladimir Silva
Vladimir Silva, tenor and conductor, holds a DMA in Choral Conducting from Louisiana State University (USA). He studied composition with José Alberto Kaplan; conducting with Erick Vasconcelos (Brazil), Gerard Kelgman (Germany) and Kenneth Fulton (USA); and voice with Jasmin Martorell (France) and Lori Bade (USA). He has already been conductor for several groups, including the University Chorus Gazzi de Sá (UFPB), Madrigal Vox Nostra, Madrigal da UFBA, the Louisiana Chamber Singers, LSU's Women's Chorus, the Orleans Chamber Singers, Madrigal da UFPI, the group Coro em Canto (UFCG), the group Camerata Brasílica and the Sivuca Orchestra. Vladimir has served as conductor and soloist in Argentina, France, Italy, Austria and the United States. He has participated coordinated, judged, conducted, given lectures and master classes in different festivals. Since 1993, he has worked in academic environments, having collaborated with a variety of state and federal universities, such as UFPI, UFBA, UFPB, UFG, UFSM, URCA, UEMA, UEPA, UEL, UEPB) and UNICAMP. Vladimir Silva has published articles in diverse specialized journals. He currently teaches music in the School of music at UFCG. More, visit: www.vladimirsilva.com